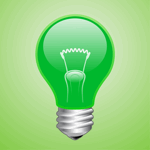 Stock / Symbol: MolyCorp / MCP
Price at trade post: $28.86
Option Strategy: [private_monthly]combo (short put/long call), AKA synthetic long stock[/private_monthly]
Reasoning: MCP operates the Mountain Pass mine, a non-Chinese rare earth deposit located in San Bernardino County, CA. The Company is an integrated producer of rare earth products, including oxides, metals, alloys and magnets. The Company's rare earth products are used in a range of applications, including clean energy technologies, such as hybrid and electric vehicles and wind power turbines; multiple high-tech uses, including fiber optics, lasers and hard disk drives; numerous defense applications, such as guidance and control systems and global positioning systems, and advanced water treatment technology for use in industrial, military and outdoor recreation applications.
With a fundamental valuation of [private_monthly]around $58 a share and with the technicals showing support in the mid to low 20's, we think there is a lot of upside in this name. The company reports earnings today after the market close, so we're structuring a trade that can both weather about a 10% pullback and also take advantage of a pop to the upside... a combo (short put/long call). IMPORTANT: with this trade structure, we're selling a 26 strike put, which means that we'll be required to purchase 100 shares of the stock at $26 per share if MCP is trading under 26 by Mar expiration. If we do end up owning the stock, we'll write calls, converting the trade to a covered call. If the stock pops to the upside on the earnings announcement, we will likely close the trade early for a quick profit.[/private_monthly]
Trade Details:
[private_monthly]
BTO 1 MCP Mar12 32.5 call
STO -1 MCP Mar12 26 put
for a net credit of $0.22 per contract
Requirements
Cost/Proceeds ($22.00)
Option Requirement $2,600.00
Total Requirements $2,585.00
Estimated Commission $25.90
[/private_monthly]
Max Risk: $2,585.00
Profit Range: $25.80 + by Mar 16
Max Profit: unlimited
Suggested Stop @: 22.90
Non-members, click here for access