Click here to enter your payment information. 
For further details about our program, please read below:
Our cherry picked trades will help you
CONSISTENTLY, SAFELY and QUICKLY
make 5 - 15% per trade... regardless of market conditions
How is this you ask?...



There are three big reasons why you should include options in your investment portfolio (vs. just trading stocks):
Greatly Reduce The Capital (and Risk) Committed To Each Position
Significantly Limit Losses & Maximize Gains
Profit without having to guess what direction a stock or ETF will move

How can options do all this and help you consistently and safely grow your portfolio each and every month, despite market conditions?
The secret lies in the fact that: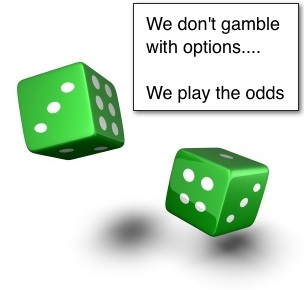 ON AVERAGE, 77% OF ALL OPTIONS EXPIRE WORTHLESS
This is why theOptionWiz trades are structured to collect premiums from selling options (instead of simply buying a straight call or put).  While most options traders assume the role of the gambler….. we stack the odds in our favor and play the roll of the casino.
This enables us to consistently and safely deliver 5-15+% per trade! We trade monthly and weekly options, meaning that we're booking booking profits at least monthly and often times weekly!
Generate Consistent Profits In Up, Down, and Even Sideways Markets!
Absolutely No Options Training or Experience Required To Succeed!
Invest Just 15-30 Minutes Per Week Maintaining Your Trades!
Get Started With As Little As $5,000 in Your Investment Account!

Hi, I'm Mike, founder of
TheOptionWiz.com
.  I'm not some hot shot internet marketer with a gimmick.  I'm actually a Registered Investment Adviser with more than 18 years of stock and option trading experience.  The Option Wiz is an investing system for the retail investor, focused on strategies that collect premiums from out of the money options that have a 80% or higher chance of expiring worthless.
Specifically, we focus on option selling strategies that include: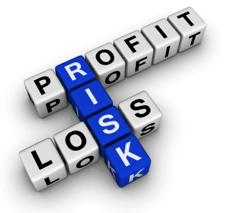 Credit Spreads
Iron Condors
Butterflies
Calendars
Diagonals
Covered Calls

When designing a trade, I carefully analyze the underlying stock, its short term and long term trends, implied volatility level, and the liquidity of its options.  I then take delta, theta, and vega into major consideration before devising a low risk trade capable of generating a 5-15+% return in 30 days or less.
As a member of TheOptionWiz.com, all you really need to worry about is counting your profits because theOptionWiz:
Researchs and Finds the Trades For You
Determines Which Options to Buy/Sell
Tells You To Exactly When You Need to Enter/Exit Each Trade!
Recommends How Much to Invest On Each Trade
Tells You How to Minimize Losses for Each Trade
Keeps You On Track for Generating Consistent 5-15% Profits in Up, Down and Even Sideways Markets!
Tells You Exactly What Your Maximum Loss or Profit Will Be for Each Trade!



Our goal is to make at least 5 to 15+% per trade by selling time premium and keeping losses to an absolute minimum by doing only high probability trades, not panicking, and adjusting trades before they get into trouble and veer into losses.
You can become a member of TheOptionWiz.com for the rock-bottom rate of just $89 per month which is re-billed automatically each month unless cancelled prior to your re-bill date.  There is no contract so you are free to cancel at any time. Your membership in TheOptionWiz.com includes:
Complete Access to All Trades: By joining TheOptionWiz.com, I'll share each of the trades I'm doing and let you know immediately when I'm closing a position or making an adjustment. This way, you can trade right along with me:  All you have to do is submit the trades to your broker!
Email Alerts of Trades and Updates: The minute we enter/exit a position, make an adjustment, or have an update, you will be immediately contacted.  Don't worry:  We won't get involved with day trading or futures trading of any kind!
Immediate Access to Membership Site Resources: In addition to access to our trading information and updates, your membership also includes immediate access to our other investment articles, guides and resources.  You are free to review these resources at your convenience 24/7 while a member of TheOptionWiz.com.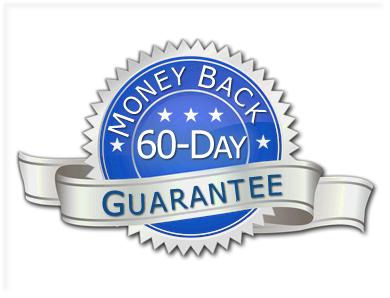 While I'm totally confident that you can consistently and safely generate 5-15% profits per trade /  per month using theOptionWiz system, I'm even more concerned about your complete and total satisfaction.
This is why you have a full 60 days from the date you sign-up to fully evaluate your membership in TheOptionWiz.com. If you are dissatisfied for any reason whatsoever, simply contact us and we will gladly refund your initial investment without hassle.  You don't need to worry about any Return Authorization Numbers or even rude customer service reps—just contact us and we'll issue a prompt "Good Old-Fashioned" refund without incident.
Never Worry About "Buying High and Selling Low" Again!
Invest Just 15-30 Minutes Per Week Mainlining Your Trades!
Members Make Money On 80% Or More of Total Trades!
Stop Wasting Your Precious Time Researching for Trades!
Minimize Risk and Maximize Gains in Up, Down, or Even Sideways Markets!
Never "Buy and Hold" Again!
To complete your registration, please click on the link below where you will then be redirected to Clickbank, our payment gateway, to facilitate your payment.  Once your payment is received, you will have immediate access to the members only section of TheOptionWiz.com via your chosen username and password.


You may reach us anytime, with any question or concern by emailing us – Wiz [at] theoptionwiz.com or via our contact us page.