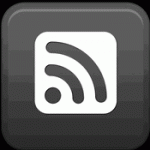 The Rule of 72
Under the Rule of 72, if you take the interest rate earned on an investment and divide it into "72", you get the approximate number of years needed to double the investment's value.
For example, if you average 2% per month on a trade, that's an annual return of 24%. Therefore, under the Rule of 72, it will take 72 / 24 = 3 years for the investment to double. So, while a single trade structured to yield 2% in a month's time does seem very exciting, if you're able to repeat that trade each month for over a 3 year period, you'll have doubled your money. Now, that's exciting!
To follow are some trades you could put on today to earn 2% or more in under a month.
Trade Smart,
The OptionWiz
-----
Trade #1 : covered call on BRCM
BTO 100 Shares BRCM
STO 1 BRCM Feb12 35 call
for a net debit of $33.92 per share
Max Risk: $3,392
Max Reward: $105 or 3.1% by Feb 17
Profit Range: $33.95 + by Feb 17
-----
Trade #2 : covered call on ACI
BTO 100 Shares ACI
STO 1 ACI Feb12 14 call
for a net debit of $13.45 per share
Max Risk: $1,350
Max Reward: $55 or 4.1% by Feb 17
Profit Range: $13.45 + by Feb 17
-----
Trade #3 : covered call on SIRI
BTO 1000 Shares SIRI
STO 10 SIRI Feb12 2 calls
for a net debit of $1.95 per share
Max Risk: $1,950
Max Reward: $50 or 2.6% by Feb 17
Profit Range: $1.95 + by Feb 17
-----