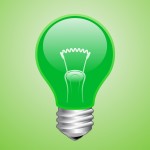 Stock / Symbol: ProShares Ultra S&P 500 / SSO
Price at trade post: $54.97
Option Strategy: [private_monthly]iron condor[/private_monthly]
Reasoning: With about equal upside and downside in the S&P 500 at the moment, we're going with an iron condor on SSO. This trade yields about 15% and has an 86% probability of success as we profit as long as SSO is trading between 48 and 60 by May expiration. [/private_monthly]
Trade Details:
[private_monthly]
STO -7 May12 60 calls
BTO 7 May12 61 calls
BTO 7 May12 47 put
STO -7 May12 48 put
for a min net credit of $0.15 per contract, but try for the mid of the spread first. (current bid $0.14 / ask $0.21) (day order, limit order). If you're not filled today, try to get filled tomorrow but not after that.
Requirements:
Cost/Proceeds ($105)
Option Requirement $700
Total Requirements $595
Estimated Commission $35
[/private_monthly]
Max Risk: $595
Max Reward: $105 or 17% by May 18
Profit Range: between $48 and $60 by May 18
Suggested Downside Stop @ $48
Suggested Upside Stop @ $60
Non-members, click here for access