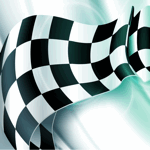 Stock / Symbol: S&P 500 Index / SPX
Option Strategy: iron condor
Trade entry date: Jun 4
Price at trade entry: $1275
Price at this post: $1350
Current Position:
Short -1 SPX Ju112 1410 call
Long 1 SPX Ju112 1420 call
Update / Reasoning: You should have been filled on the Jun 19 posted adjustment from the 1385/1395 call spread to the 1410/1420 call spread at a debit of $1.70 back on Jun 21. Today, we closed the 1410/1420 call spread for $0.20. We also got filled on our closing order on the 1185/1175 put spread at a debit of $0.15 on Jun 29, so we're now out of the trade.
If you have not yet closed out the put spread, close out the entire condor now. If for some reason you're still in the original trade (1385/1395 calls + 1185/1175 puts) close the the whole thing now as well.
Closing Trade Details:
Choose the closing order that matches your position configuration.
BTC -1 SPX Ju112 1410 call
STC 1 SPX Ju112 1420 call
for a max net debit of $0.20 per contract (GTC, limit order)
or
BTC -1 SPX Ju112 1410 call
STC 1 SPX Ju112 1420 call
STC 1 SPX Ju112 1175 put
BTC -1 SPX Ju112 1185 put
for a max net debit of $0.40 per contract. (GTC, limit order)
or
BTC -1 SPX Ju112 1385 call
STC 1 SPX Ju112 1395 call
STC 1 SPX Ju112 1175 put
BTC -1 SPX Ju112 1185 put
for a max net debit of $1.15 per contract. (GTC, limit order)
[private_monthly]
Max Risk: $950
Max Reward: $50 or 5% by Jul 20
Profit Range: between $1185 & $1410 by Jul 20
Suggested Downside Stop @ $1200
Suggested Upside Stop @ $1395
[/private_monthly]
Non-members, click here for access