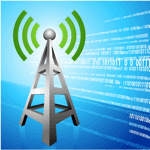 Stock Symbol: [private_monthly]CSTR
Option Strategy: bull put spread
Trade entry date: Aug 1
Price at trade entry: $47.54
Price at this update: $52.50
Update: We had a GTC sell order to close this CSTR bull put spread for a $0.15 debit which filled today. Selling the spread for $0.52 and buying it back at $0.15 gives us a 18.3% return in about 2 weeks time.
If you're not already out of the trade, enter the GTC order to buy back the spread for $0.15 now. Of course, if you'd prefer to go for the full 23% yield, you can hang on and see if you can let the spread expire worthless with CSTR trading over $42.50 by Sep 21.
Closing Trade Details:
BTC -3 CSTR Sep12 42.5 puts
STC 3 CSTR Sep12 40 puts
for a max net debit of $0.15 per contract (GTC / limit order). Current spread mid is $0.15.
Max Risk: $606
Max Reward: $144 or 23% at/over $42.50 (at Sep12 expiration)
Profit Range: $42.05 + (by Sep12 expiration)
Suggested downside stop: @ $42.97
Realized Profit / Loss: $111 or 18.3% (pre-commission)