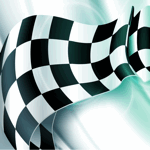 Stock / Symbol: S&P 500 Index / SPX
Option Strategy: bear call spread
Trade entry date: Aug 9
Price at trade post: $1404.67
Price at this post: $1410
Reasoning: This market continues to melt up. While we're still expecting a 5% pullback in the market, near term, there's still a real chance the S&P continues higher. Our position is now up 6% in just under 3 weeks time, so we're just going to book this as a win now and take the $900 risk off the table.
Trade Details:
BTC -1 SPX Sep12 1470 call
STC 1 SPX Sep12 1480 call
for a max net debit of $0.45 per contract. The mid is currently at $0.35 (current bid $0.00 / ask $0.70) (GTC, limit order). Try to get filled at the mid + $0.05.
Max Risk: $900
Max Reward: $90 or 9.9% by Sep 21
Profit Range: between $0 & $1470 by Sep 21
Suggested Upside Stop @ $1439
Profit / Loss upon fill at $0.45: $55 or 6% (pre-commission)
Non-members, click here for access